Cheers Kanga,
I did one a while back, so im gonna add it on the end and give people a bit more reading material on posting up images, it also has something about posting up videos from vimeo should anyone want to do that.
Image Tags
*Uploading an image to photobucket*
Uploading your image
First goto
Image hosting, free photo sharing & video sharing at Photobucket
Create an account if you dont already have one, if you do just log in.
And olong the banned at the top of the page click on the "Upload now" button.
This will take you to a new screen, click on the "Select photos and videos" button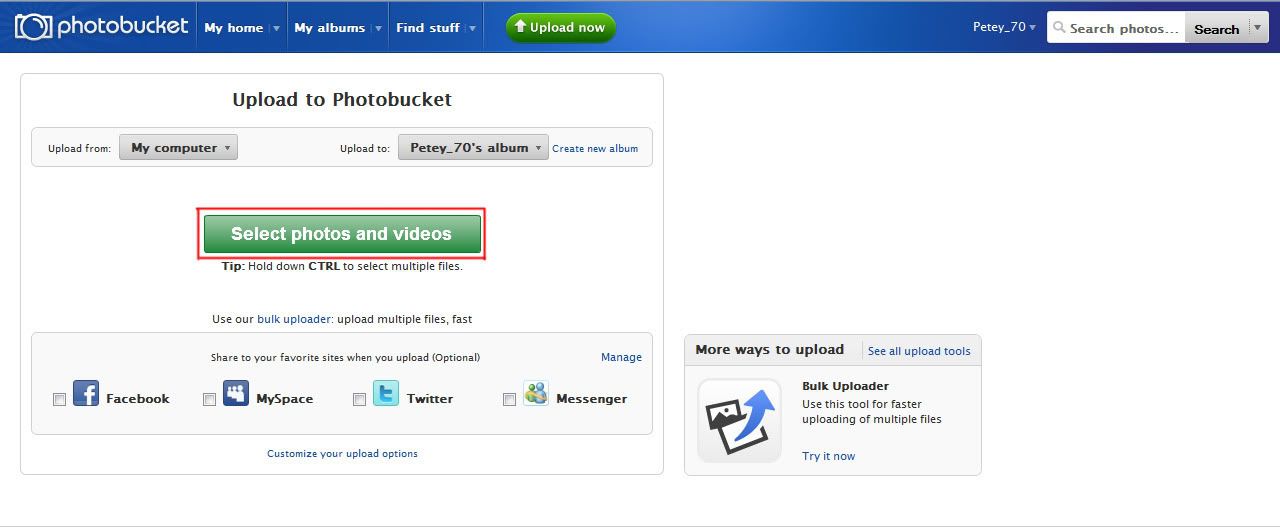 This will bring up a directory browser, so find and select the image you want and double click on the image or selcet it (you can select mulitple images) and press the open button.
It will then start uploading the images, once done press the save and continue button.

*Finish creating and uploading image*
Image Tags allow your image to show up directly in your post, mean there is no need to follow links to veiw the image, it will just load up when you open the thread and will appear with in the message.
Once you've uploaded your image it will take you back to your album, find the image you want to be veiw on the forum and hover over that image, it will get a form of a border and it will also give you things like "Direct link" and "IMG code". Just click on the "Direct link" and this should copy it (If it doesn't copy for some reason you can go in and highlight the text and then right click and copy).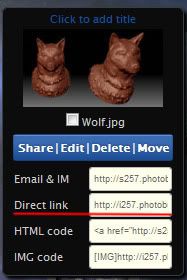 Now with in game artist.
To add the image into message just click on the "insert image" button and then paste in the "Direct link" into the box that appears and press ok.
It will look something like this on your screen:
PHP Code:
[
IMG
]
http
:
//i257.photobucket.com/albums/hh203/Petey_70/Wolf.jpg[/IMG]

Vimeo Tags
This is just a quick exsplination of how to use Vimeo tags so that you can embed a Vimeo player with in your reply, for such things as a turn around, timelapse or what ever you see fit.
Example.